The Macedon Historical Society is a 501(c)3 organization that is headquartered in the Macedon Academy which is located at 1185 Macedon Center Road in the hamlet of Macedon Center.
The Society was founded in 1967. The certificate of incorporation was filed with New York State on June 12 of that year. The original members of the board of directors were Beth E. Loomis, Sara E. Wilson, R. Clarke Hicks, David W. Taber, and Charles C. Packard.
The Board encourages members of our community to get involved, to find out about our community and support the preservation of it for future generations.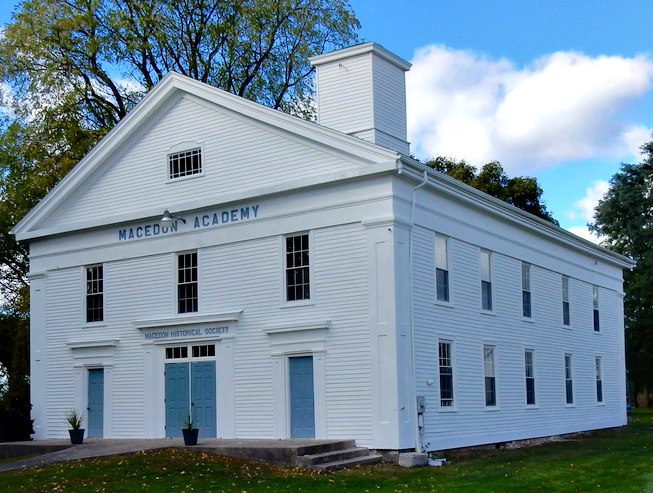 Sandy Pagano, President
Sandy Pagano has been with the Historical Society for over 10 years. In researching the original charter, it turns out that her parents Don and Marilyn Niven were original members of MHS. Sandy is the retired Macedon Town Supervisor and now is devoting a large amount of volunteer work for the Macedon Historical Society. She looks forward when the true integrity of the Academy, the Macedon Grange and history of Macedon is brought forward in the minds of the community. Preserving our heritage.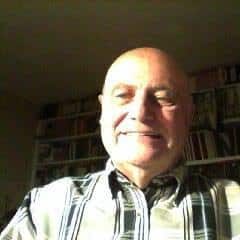 David W. Taber, Vice President
One of the original members of MHS in 1967. He has been past President of MHS, succeeding Charles Packard. Dave is a retired history Teacher from Pal-Mac and during that time was coordinator for the Pal-Mac Yorkers Club. There are several projects the Yorkers did that can be seen at the Historic Macedon Academy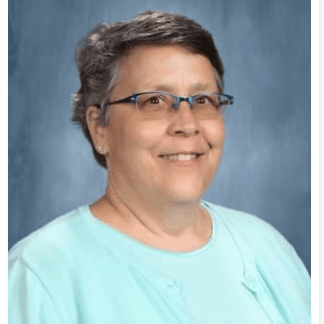 Linda Braun, Secretary
Linda Braun has been Secretary since 2018. Linda is also the Macedon Town Historian.She has lived in the hamlet of Macedon since 2008.  I graduated from Palmyra-Macedon Central School in 1979.
"I am a Special Education Teacher with the Wayne Finger Lakes BOCES.I've always been interested in history. Primarily due to my parent's fascination. Almost all of our vacations involved visiting a museum or historic site!"
Linda was given the opportunity to become the Village Historian in 2012. In 2017, when former Town Historian June Hamell retired, Linda was offered her position.


Carmen Pagano, Treasurer
Carm has been treasurer for the past 5 years.  He is the retired Principal of Macedon Elementary (Pal-Mac Intermediate) where he held a teaching position, Elementary Supervisor and then Principal for over 30 years.