Macedon Historical Society
Our mission is to promote and encourage historical research and preservation regarding the community of Macedon, NY and to disseminate that information.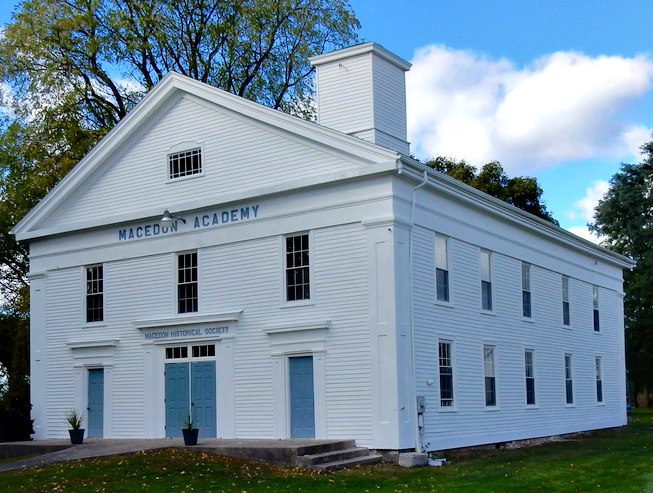 Latest on the MHS website:
Discover the history of Macedon and the focus of MHS through this presentation
See the Slideshow
Discover the families, community establishments and events and so much more that make up Macedon's history.
Explore Macedon History
Learn more about the 16 registered historic sites within Macedon and where to find them.
See the Sites
See what Macedon looked like in 1834 and into the early 20th century. Explore Macedon today with our Driving Tour!
Maps of Macedon
The building located at the SE corner of Macedon Center Road and Canandaigua Road in the Hamlet of Macedon Center is known as the Grange Building.
Learn about Macedon Grange
The Macedon Historical Society is involved in renovation to preserve historically interesting structures.
View Renovations